Rooms Normandy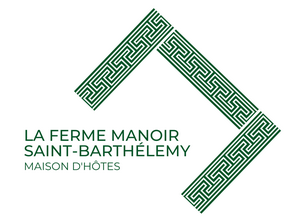 La Ferme Manoir Saint Barthélemy, recommended by many holidaymakers since 2003, guarantees the comfort, calm and charm of its guest rooms.
All the rooms have been refurbished by us in 2020: stone walls, parquet, painting, beams, earthenware, Italian shower rooms …
The Family Suite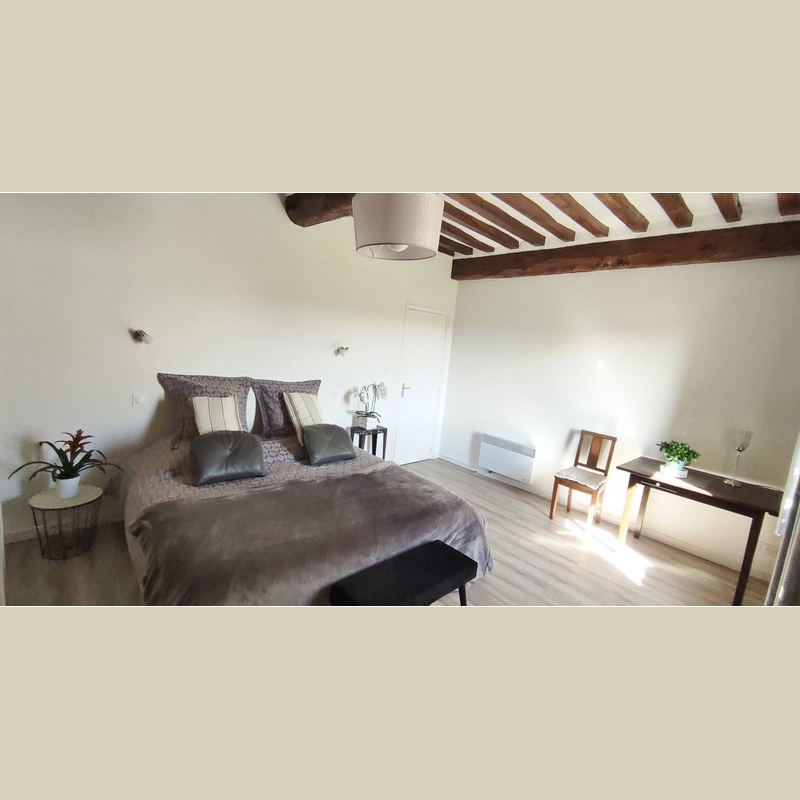 The Charming Room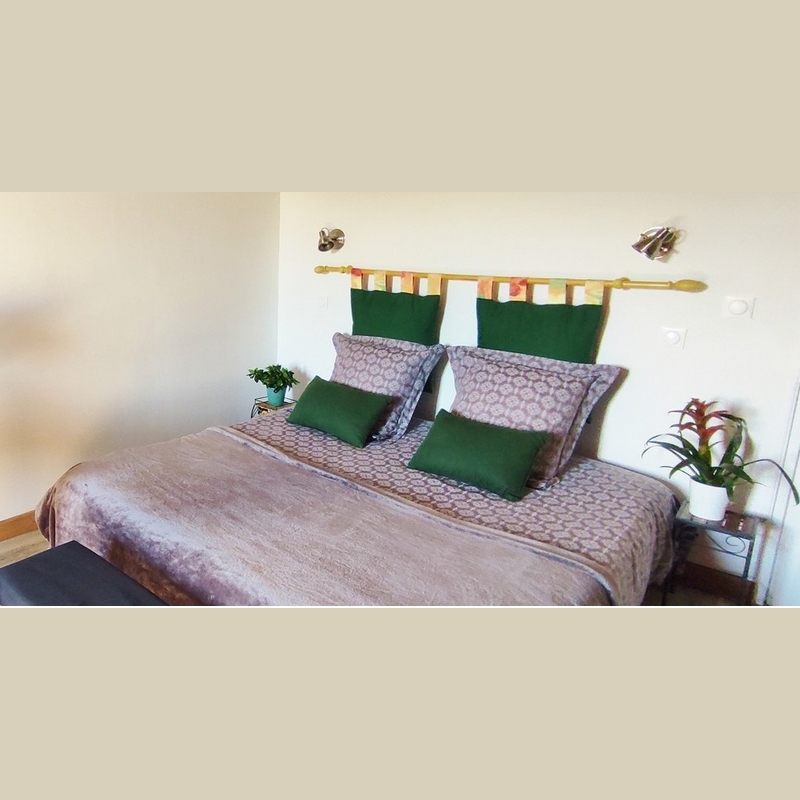 The seafarers' chamber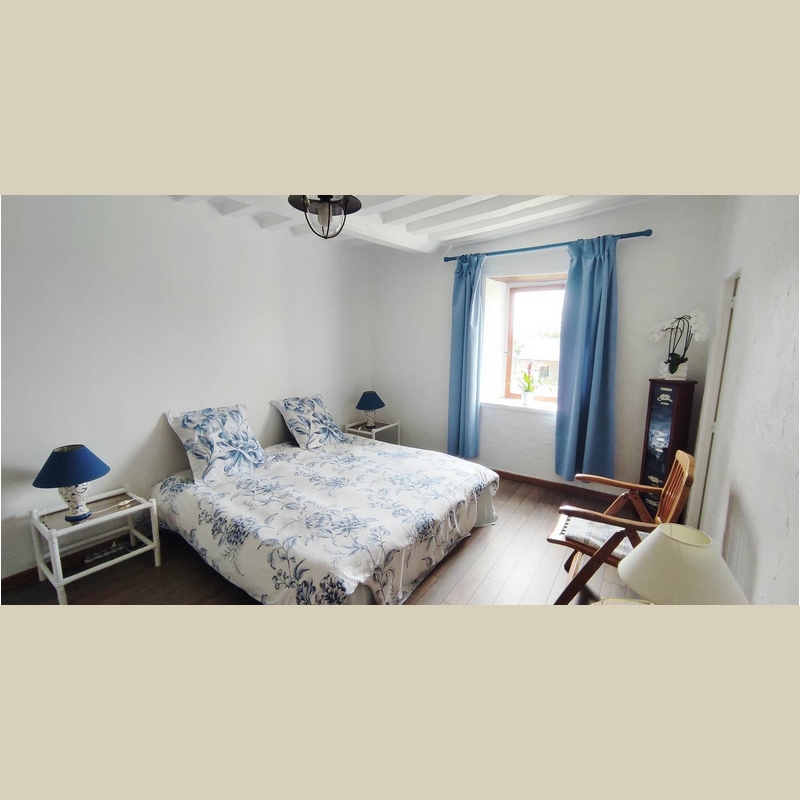 The Modern Room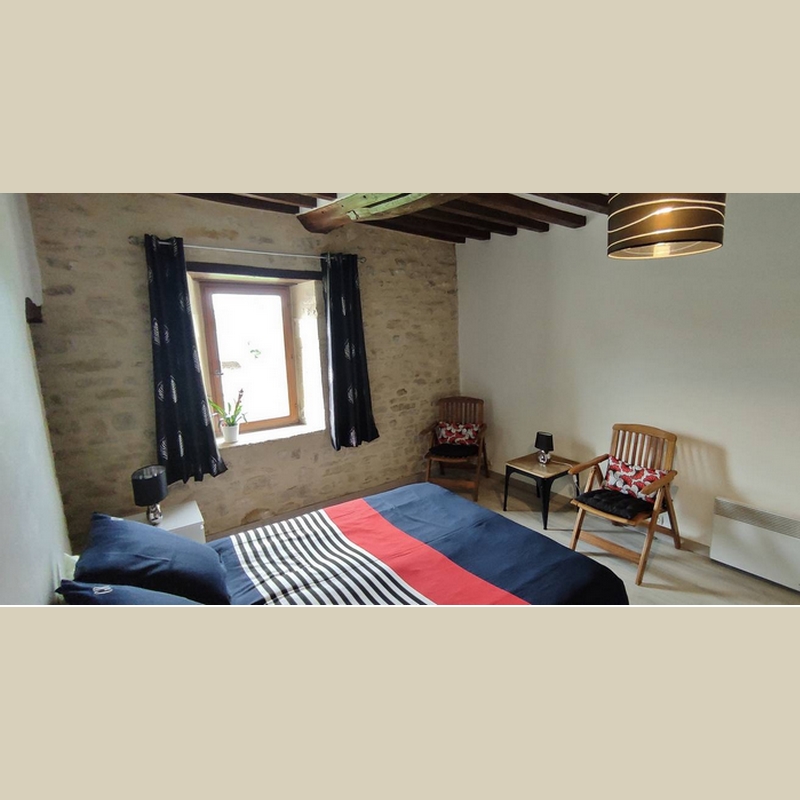 The 4 guest rooms
The Ferme Manoir Saint Barthélemy offers:
– The Charming Room (30m²) for 2 to 4 people. 1 large bed of 180 or 2 single beds – Lounge area: sofa coffee table – 1 high table 2 chairs – Private italian shower room and closed WC.
– The Family Suite (50m²) with 2 bedrooms for 4 to 6 people: 1 Entrance cloakroom – 1 bedroom with 1 large bed of 180 or 2 single beds, lounge area (1 armchair 1 coffee table) 1 high table 1 chair + 1 bedroom with 1 large bed or 2 twin beds – 1 private italian shower room and 1 closed toilet.
– The Sailors' Room (20m²) for 2 to 3 people. 1 bedroom with 1 large bed or 2 twin beds- 2 small table armchairs – Private WC shower room.
– the Modern room (22 m²) 2 to 3 people: 1 double bed 160 -2 armchairs small coffee table – Private Italian shower room and closed WC. WIFI in the room.
Rooms with breakfasts included.
Additional person: 20-30 € (breakfasts included)
Tourist tax: 0.70 € / pers / night
Breakfasts included: coffee, teas, chocolate, fresh bread, brioche or croissant or pastries, Norman butter, homemade jams, local honey, fruit juices: apple, orange, homemade yogurts, fresh fruit, eggs, cheese, ham.
Table d'hôte some evenings by reservation:   38€ for a full meal with drinks included (aperitifs, cider, wine, Calvados pommeau tasting) –  20€ for children from 3 to 12 years old.
Animal stay package:  18 €
Gourmet plate on reservation:   24€ for a cold meal: charcuterie, raw vegetables, cheese, dessert, cider or wine
Access to the relaxation lounge: In the living room
you can:
– order drinks: tea, coffee, cider, apple juice … and sweet or savory delicacies – find many books on Normandy and its history as well as tourist documents on the whole region.
– watch connected TV
– enjoy the fire in the large fireplace
– have access to free WIFI
For a holiday or a short break, make the most of our destination Bayeux Bessin – D-Day Normandy!
The Bessin area around Bayeux, "the medieval town close by the D-Day landings beaches", is an authentic and natural region combining the land and the sea.
Its major sites have made Normandy famous all over the world, including the Bayeux Tapestry, listed by UNESCO, William the Conqueror's cathedral, the artificial harbour in Arromanches and the German gun battery in Longues-sur-Mer.
Destination
BAYEUX BESSIN
Bayeux Bessin is a unique destination right at the heart of the famous sites of D-Day and medieval Normandy, with major events all the year round to enjoy your holiday to the full, a refreshing seafaring culture including Normandy's number 1 fishing port and impressive views in Normandy's top cycling destination.