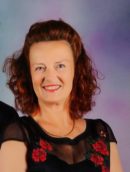 Patricia and Frederic Saunier are at your disposal to advise you on tourist activities and help you maximize your leisure.
On arrival a complete documentation will be available.
Patricia you will receive discounts for some very famous  sites and activities:
Memorial of Caen, Bayeux Tapestry, William the Conqueror's Castle …
Le Mont Saint Michel (1h)


"

The 

8th

 

Wonder of the World

"
The landing beaches

 

(20

 minutes)

June 6, 1944

 

–

 

D

–

Day


Arromanches

, 

Omaha

 

Beach

, 

Pointe du Hoc

 

…
Bayeux (10 minutes)


Tapestry

 

and

 

the Cathedral
Caen (20mn)


the

 

two

 

Abbeys

 

to

 

the Ladies and

 Men

The Caen Memorial
La Côte Fleurie (1h) :
Deauville, Honfleur,Cabourg…
Mondaye Abbey (300m)

magnificent listed building
Near the "Ferme Manoir Saint Barthelémy"
Beaches (20mn)
Arromanches
Asnelles
Omaha Beach
Nautical sports
Sail
Yachting…
The sports
At the farm Manoir Saint Barthelémy
Golf d'Omaha Beach (30mn)
Tennis (500m)
Hiking
20 routes
around
the coast
and
Bayeux
(

Guide 

and maps available

)
News-Events
February Carnaval à Granville
March- Déc : Expo-Evènement à la Tapisserie de Bayeux
25-29 April Compétition de cerf volants à Houlgate
6-7 May: Festival des produits AOC à Cambremer
6-7 May: Fêtes des ballons et montgolfières au château de Balleroy
12-27 May: Festival « Mondaye en musique »
27-28 May: Fêtes des marins à Honfleur
May – August Spectacle vivant sur le Débarquement « les chemins de liberté »
Festival la Normandie – Guillaume le Conquérant ,spectacle d'arts de rue à Falaise.
May -June Horse Normandie show à St Lô
End May Festival de Jazz sous les pommiers à Coutances
1er – 5 June D-Day Festival à Bayeux et Longues sur mer
6 June Festivités anniversaire du débarquement du 6 juin 1944
13-17 June Tour de Normandie de véhicules d'exception
14-17 June Festival du film romantique à Cabourg
6 July -21 August Festival « Sable show » à Viller sur Mer (13 concerts gratuits)
7-8 July Fêtes médiévales à Bayeux
29 July Fête à Ryes : jeux médiévaux
31 July « la Figaro » course en solitaire à Caen
July Fête de l'huître à Isigny s/mer
July Festival « sortie de bain » arts de rue
3-4 August Festival Calvadose de Rock à Bayeux
4-5 August Festival Renaissance château de Fontaine Henry
12 August Fête de la mer à Courseulles
End August Traversée et concert Tatihou
31 August -8 sept Festival du film américain à Deauville
12-16 sept Championnat d'Europe de Kayack Polo Thury Harcourt Suisse Normande
14-24 sept Exposition Foire de Caen.
12-28 oct Equidays' à Caen
13-14 oct Election de Miss Normandie
1-4 nov Foire à l'andouille à Vire
10-11 nov Fête de la Coquille st Jacques à Port en Bessin